IDGF Recordings 2004
Recorded and Mixed by George Forste Mastered by Jim Keating

Ryan Schwass - Rhythm Guitar and Vocals
Pat Schlosser - Bass and Vocals
Matt Frimming - Lead/Fx Guitar and Loop Station
Lou From Peru - Drums and Percussion
Jeremy Hensley - Keys
Jelly Bean - Vocals on "Girls Are Mean"
Grandpa Johnny - Harmonica on "Big Rig" and "Road Rage"

Track Listing:
No Need For A Solo....
3rd Shift Sucks
Freudian Slip
Girls Are Mean
Can't Get You
Constantly Talking Shit
Kill Your Television
Tune of A
You
Cable TV
Simple Distractions
I'm A Bee
Back To Basics
Big Rig
Road Rage

15 Tracks of High Energy Rock and Roll. This Album is a long running effort to express our many musical tastes, but still maintain the energy involved in our live shows. Spanning Sixty Style Fuzz and Organs with the Bizarre Melodic Screams of a Highly Modulated Guitar, this album will; "Rock Your Socks Off!"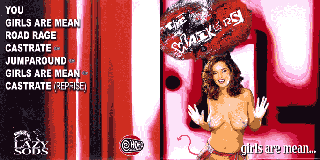 CLICK TO BUY!!!

GIRLS ARE MEAN

Lazy Sods 2002 Released Feb. 14th 2003
Recorded and Mixed by the Wankers at Crazy Guanaco Studio
Additional Digital Editing By George Forste at IDGF Recordings
ReMastered by Jim Keating

Ryan Schwass - Rhythm Guitar and Vocals
Pat Schlosser - Bass and Vocals, Guitar on "Jump Around"
Matt Frimming - Lead/FX Guitar on Lazy Sods Tracks
Lou From Peru - Drums on Lazy Sods Tracks
Brent Caldwell - Drums on Ho Ho Tracks
Byrce Rhude - Vocals on Ho Ho "Girls Are Mean"

Track Listings:
You
Girls are Mean
Road Rage
Castrate (HoHo)
Jump Around (HoHo)
Girls Are Mean (HoHo)
Castrate (reprise)

"Girls Are Mean" Recorded and Released by The Wankers on Valentines Day 2003. the long anticipated follow up to our first EP, released on Ho Ho records. Take a journey into the "darker side" of The Wankers, a side of pain and agony, brought on by numerous heartbreaks from unscrupulous females. This album goes out to anyone has every been in love and thought they were being loved in return, only to have their hearts ripped out by a conniving, sneaky, cold hearted, evil little girl.

Screamy vocals, funk bass, and overdriven guitars, makes this album have a live garage flavor to it. Complete with the 3 lost Ho Ho tracks of 2001 and a few new surprises.
Fuck You Yoko!!.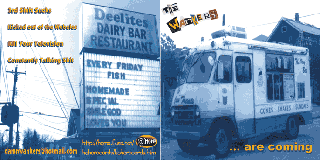 CLICK TO BUY!!!

THE WANKERS ARE COMING

Ho Ho Records 0019 Released on July 4th 2001
Recorded and Mixed by Bruce Rhude

Ryan Schwass - Rhythm guitar and vocals
Pat Schlosser - Bass and vocals
Brent Caldwell - Drums

Track Listing:
3rd Shift Sucks
Kicked Out of the Webelos (the Queers)
Kill Your Television
Constantly Talking Shit

Cincy based surf, punk, funk. the boys of The Wankers bring you their debut EP. Sick of the derived dribble of their peers, and the profound need to annoy the living hell out of people, these four young blokes set out on their conquest of paradise. This fun filled Rock Out Fit tickles the fancy of the old skool hardcore punk to the high school cheerleader. Sure the cops were called, parents yelled, and siblings got in the way, but we new it was going to be grand. Packed with Sound bytes and computer enhanced images.

Also appeared on other compilations...

4 TRACK DROPOUTS




MUSIC OF OHIO 2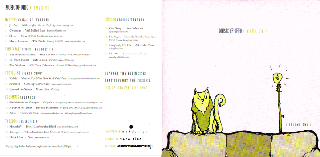 SELF RISING : VOLUME 2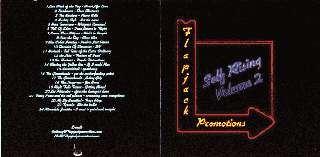 BRYCE DOES SKEETER!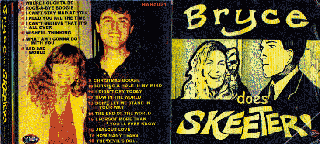 OHIO 2!?!